Gambling Addiction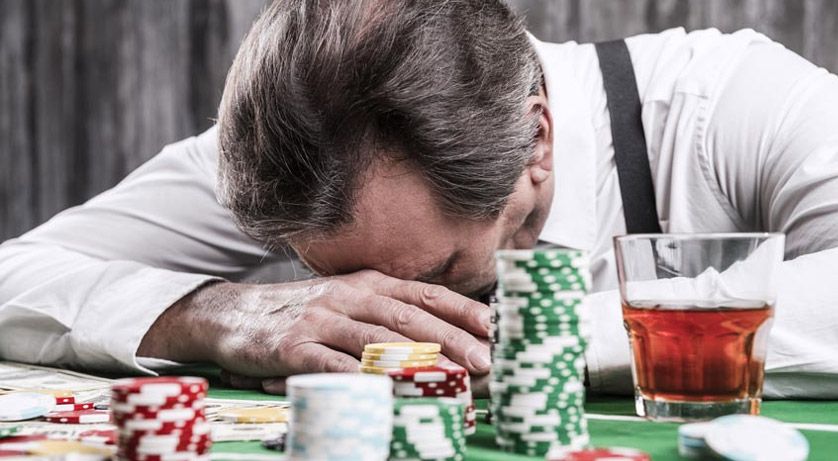 Here at PennsylvaniaPoker we want you to have a fun, enjoyable and entertaining gambling experience. As with many other things, gambling is best enjoyed in moderation and we have prepared this guide to responsible gambling for you. Follow our tips for responsible gambling and you will be able to enjoy poker and all other forms of gambling without it becoming a problem for you.
Gambling As Entertainment
While there is the excitement of watching cards being dealt and seeing if you've got a good hand, it's very important to remember that gambling is simply a form of entertainment. It's no different than going to a concert or to watch a movie in that respect.
But there can be reasonable sums of money involved in gambling and it's important to see it as a fun pastime and not as a means of paying your bills.
Responsible Gambling
Gambling responsibly doesn't make it less fun, but it keeps you in control of your finances. Follow these steps to ensure you always play responsibly:
Stick to a budget – You should have a very clear budget for gambling. If you've allowed yourself $20 to play with, make sure you only play that $20. If you win, fantastic! But if you lose, walk away.
Don't see it is a means to get rich – Sure, there are people that are making a living from gambling and there can be some rather big pots in poker games, but don't see gambling as a means to generate income. Never, under any circumstances try to use gambling to make money to pay bills, debts or even your rent.
Remember it's entertainment – Take the rough with the smooth. Sometimes you'll win and sometimes you'll lose. As long as you keep it fun, this will be fine.
Take a break – You should avoid playing for a prolonged time. Not only can it affect you mentally, but if you are playing online, looking at the screen can be damaging for your eyes.
Never play with money you can't afford to lose – If you've played your budget, don't dip into your other money because you feel like you're going to land a big win soon. And never under any circumstances borrow money from a friend, partner, your bill money or anything else to continue playing when you reach your limit.
Don't chase your losses – Aggressively chasing money you've lost is never a good idea. Players who do this are generally reckless and all strategy goes out of the window. Yes, it can be possible to recoup your losses, but you really shouldn't risk it.
Signs of Problematic Gambling
As well as breaking some of the rules of responsible gambling laid out above, there are other ways to spot compulsive gambling. The following are all signs of compulsive gambling and a potential addiction.
Lying about your gambling habits
Gambling in secret
Attempting to use gambling as a way out of debt, often caused by gambling
Gambling to escape problems
Constantly thinking about gambling and wanting to do it
Losing sleep as a result of gambling
Continuing to gamble even after a win
Stealing money to gamble
Your friends or family are worried about you gambling
If any of these points are familiar to you or you have broken any of the rules of responsible gambling there is a chance that you have a problem with gambling. Don't despair though as there are ways to help you if this happens.
Dealing with Compulsive Gambling
Admitting you have a problem is the first way to dealing with it. Stopping gambling is the first thing you should do if you notice it becoming a problem. This might seem easier said than done, but it might be necessary. Find yourself a new hobby and stay away from any place where you can gamble or be tempted to gamble.
You might find that it was just because you were gambling a few times a week that you became a little bit hooked and that it's not an addiction.
If you do still struggle and continue to wish you were gambling, then it might well be a full-blown addiction. That's ok tough, because like lots of other addictions, gambling addiction is treated very seriously by medical professionals and there are people who can help you get over it.
There are counselling sessions as well as Gamblers Anonymous meetings which will help you talk over your addiction with other like-minded people. It might be a tough thing to do, but talk to friends and family about it.
They'll support you and help you along the track to recovery. Talking is the best way to get past the problem. There are no drugs or miracle cures to get over it and any form of therapy where you talk it through is the best option.
Gambling addiction can be quite crippling, but thousands
th this exact issue. They've dealt with every case imaginable, and have helped many in your shoes to regain control of their gambling habit. The fact that you're even on this page already puts you in a good position to fixing this problem.
www.gamblersanonymous.org/ga
www.nevadacouncil.org
www.ncpgambling.org
Remember, Safe Gambling Is Fun Gambling
Gambling can be quite fun if you set yourself rules. Stick to these rules and you'll enjoy a few hands of poker or any other kind of gambling every once in a while. Remember to keep yourself in check though in order to ensure it stays fun. There are a lot of ways to gamble in Pennsylvania and they're all there for you to enjoy whenever you wish.