Pennsylvania Online Gambling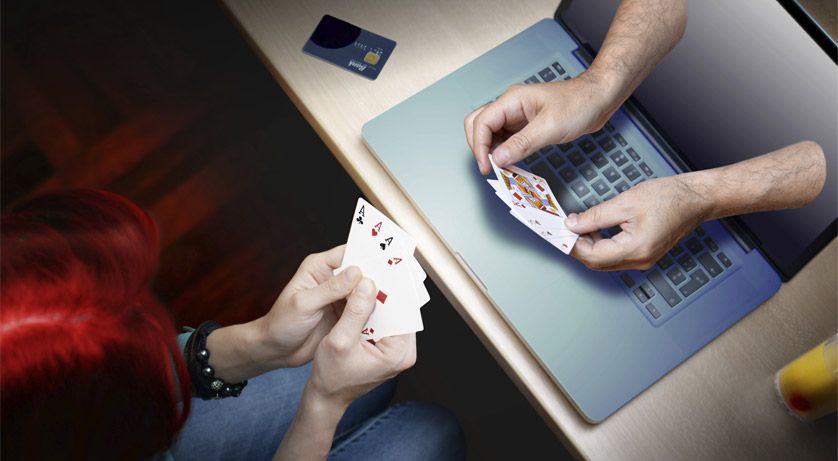 This article will discuss the history of attempts to bring online poker to the US state of Pennsylvania. Included in the article will be discussions of previous attempts to legalize online gambling in Pennsylvania, a summary of the reasons that most of the bills failed, and why the measure finally succeeded with House Bill 271 in October 2017, which made Pennsylvania the fourth state to permit online gambling, after Nevada, New Jersey, and Delaware.
The existing legislation also allows provision for these four online gambling states to join player pools, which will greatly increase the number of poker games that can be hosted. What this means is that eventually, pending agreement among legislators, that a player in Pennsylvania may play online poker against someone from Nevada and someone from New Jersey, all at the same virtual poker 'table', even though players will pay different taxes depending on the state.
Pennsylvania already has the second-largest gambling economy in the United States, even though gambling has only been legal there since 2004. By the fiscal year 2015/2016, Pennsylvania took in $3.2 billion in gaming revenue, but since then the industry has slightly declined. For these reasons, it is clear that now is seen as a good time by many for Pennsylvania to have expanded its options for gambling, while Pennsylvania is still seen as a big gambling state.
This new law has now doubled the number of United States residents who will have access to gambling online. Now that four states offer online gambling to 25 million people, and six states offer lottery tickets to 50 million people, the chances of a federal ban on online gambling is looking more and more remote.
The Provisions of HB 271
USPoker.com relates House Bill 271's passage to be the "biggest expansion" that has occurred in the history of gambling in the US, aside from given states allowing casinos. This is because HB 271 provided a long list of changes to Pennsylvania law. Some of these are:
It is now legal to play Pennsylvania online poker, along with other casino games.
"Daily fantasy sports" are now legal and will be regulated.
Lotteries can now be conducted online.
A maximum of 5 video gambling terminals may be issued to qualifying truck stops.
Ten satellite casinos may now be built in Pennsylvania, provided they follow certain location restrictions.
Tablet gaming will be allowed in the paid areas of certain airports – meaning that people waiting for a flight will be able to keep themselves busy by playing some gambling games.
Skill-based and hybrid games are now allowed.
The local share tax that was previously considered unconstitutional is now reinstated. This means that 2 percent of online poker revenue will go to the area's local government, on top of the state tax.
Meanwhile, three particular clauses in the bill pertain to Category 3 casinos, which are full-service hotels that feature a restricted number of slot machines and table games. These are otherwise known as 'resort casinos', of which there are currently two in Pennsylvania: Valley Forge in King of Prussia, and Lady Luck at Nemacolin Woodlands Resort in Farmington. These clauses are:
Category 3 casinos that pay $1 million once off will be allowed to charge no membership fees.
Category 3 casinos that pay $2.5 million once off will be allowed to increase how many slot machines they may have.
Category 3 casinos that pay $1 million once off will be allowed to add 15 tables to their casino.
Timeline of Previous Attempts to Legalize Online Gambling
2013 was the year in which New Jersey legalized online gambling, and many other states were starting to take notice. In April 2013, the first online gambling bill was drafted by Rep. Tina Davis.
While the bill was sponsored by twelve legislators, it didn't gain enough interest and the chair of the Gaming Oversight Committee recommended that no further action be taken until 2015. At the end of 2013, however, legislators mandated that a study be done to see how much revenue online gambling might provide.
In mid-2014, the results, based off a 20 percent tax for poker and a 60 percent tax for slots, showed that online gambling could bring $68 million in its first year and $110 million thereafter, and suggested that it would not take business away from physical casinos.
This encouraged Senator Edwin Erickson to introduce SB 1386, which proposed the allowance of specifically authorized online games, with 14 percent taxes and $5 million licensing fees. Again, the bill did not see sufficient interest.
Summary of Bills Proposed in 2015
2015 saw four separate bills proposed, with HB 649 eventually coming out ahead and winning a G.O committee vote. 2015 was the year that saw the greatest drive from interested parties to have online gambling passed. The four bills that were proposed in the year 2015 were HB 649, HB 920, HB 695 and SB 900. This section shall explore briefly what each bill provided for.
HB 649 was the most popular of all the bills. It was proposed by Rep. John Payne, the chair of the House's Gaming Oversight Committee, in February 2015 as a solution to a projected budget shortfall of $2 billion. The bill featured a 14 percent tax rate with $5 million licensing fees.
The G.O. Committee actually ended up passing the bill in July with a vote of 18-8, but the bill did not achieve further progress, quite possibly because it had extra provisions including video gambling at places that weren't casinos, such as airports and truck stops, which was still a very controversial proposed change.
HB 920 was proposed by Rep. Tina Davis, which was very similar to one she had drafted in 2013, which would allow casino games and poker to be played online, charge operators $5 million for a license, and had a 28 percent tax rate.
HB 695 was proposed by Rep. Nick Miccarelli, which had the same licensing and tax rates as HB 649, but was specifically meant to regulate online poker only and nothing else. Because online poker was thought to make up a fairly small amount of revenue, the bill ultimately failed.
SB 900 was proposed by Senator Kim Ward, but it had extremely strict regulations, with a $10 million license fee and a 54 percent flat tax rate, and Category 3 casinos would not be allowed to apply for a license.
2016 Was Another Close Year, but Not Close Enough
In May 2016, there were two amendments, A7622, and A7619, proposed to the House legislature. Both would have legalized Pennsylvania online gambling, although A7622 did allow video gaming terminals at non-casinos and A7619 did not.
However, there was complete confusion – many people present thought that Rep. Payne had written both amendments, as they were so similar, when in fact he only wrote A7619. Also, there was plenty of argument over unrelated issues about the bills, with certain lawmakers even saying they did not have enough time to consider them. Both were ultimately defeated.
Soon after, HB 2150, sponsored by George Dunbar, was passed by the House. HB 2150 provisioned an $8 million fee for licenses and 16 percent for tax. However, the Senate ended up first refusing to vote on the issue until the fall season. By the end of November 2016, the Senate ended up not addressing the issue at all, possibly because they prioritized issues relating to the national elections that occurred in November 2016.
The Senate and the House had previously held substantially different views on the issue of taxation of online gambling, with the House's legislators proposing much lower taxation for poker than the Senate.
The House legislators would argue that lower taxes allowed casinos and online operators to be more competitive, whereas the Senate would argue that the state needed to take a more aggressive role in ensuring that the budgetary difficulty was resolved. The result of the deadlock meant that lawmakers who supported online gambling and other changes would have to try again in 2017.
House Bill 271 of 2017
With all the defeats of the previous online gambling proposals, it must have felt like an especially happy, well-earned victory when the multifaceted, substantial Bill 271 was finally approved by the House in June and the Senate in October, and finally signed by Governor Wolf on October 30th, 2017. See the first paragraph of the article for an overview of the numerous facets of gambling law that HB 271 will change.
Presently, Pennsylvania is running a budget deficit of $2 billion, and it has recently faced a credit rating downgrade, which is one reason that may have caused online gambling and casino expansion, as provided for by HB 271, to reach the forefront of legislators' minds in 2017 and finally pass both the House and Senate votes. In the next few paragraphs, HB 271's details will be more closely examined.
Licenses for Pennsylvania Online Gambling
HB 271 allows the issuance of three types of licenses – one for slot machines, one for table games that are banked by the casino, and one for poker and other games played with peers. The first companies allowed to apply for these licenses, 13 of which will be issued per category, will be existing Pennsylvania casinos. If they apply within the first 90 days, they will be able to buy all three licenses for $10 million.
Thereafter, the individual licenses will be priced at $4 million each. After 120 days have elapsed, other entities that are licensed outside of Pennsylvania and approved by the Pennsylvania Gaming Control Board can attempt to apply for the interactive license for $4 million, if there are any left.
Many suggests that licensing fees will bring $120 million to the state's coffers, which is urgently needed, and would bring in 6 percent of the required funds to make up for the budget deficit.
Tax Rates for HB 271
The total tax that will be charged for online table games, including poker, is sixteen percent – 14 to the state and 2 to the local. However, the tax for online slots will be much steeper, coming to 54 percent – 52 state and 2 to local share. Given that the Senate supports much higher taxation for online table games, it is not impossible that these rates will be amended in the future.
Credit rating agency Moody's suggests that the 54 percent tax imposed on online slot machines is very high, which makes them uncompetitive in the face of New Jersey's 16 percent. There is also always the black market to consider, where illegal operators can undercut the rates of legal gambling avenues.
If the rates stay as they are, it is estimated that the state of Pennsylvania will receive $400 million in revenue from the results of HB 271 over five years. New Jersey, in its first complete year of allowing online gambling, received just under $123 million.
However, since the beginning, New Jersey's online gambling has only brought in about $235 million to date. This makes it hard to forecast tax earnings accurately, as the gambling market tends to fluctuate along with the economy.
Live poker at casino tables has been legal in Pennsylvania since 2010, and these have been taxed at 14 percent. All table games combined currently contribute just under 28 percent of the industry's revenue.
What Is the Situation with License Auctioning at Present, in Early 2018?
The bill that brought victory to the campaigners for online gambling was signed on October 30th, 2017. This means that the current phase of the campaign, as of January 2nd, 2018 is that of awaiting the date that the Pennsylvania Gaming Control Board makes the licenses available.
After 90 days from that date, the first stage of the auction that allows slot licenses, licenses for table games banked by the casino (e.g. blackjack), and licenses for table games played with peers including online poker to be bought all at once for $10 million, will have concluded.
After this date, existing casino operators in Pennsylvania will have another 30 days of preferential buying of licenses, with the rule change that they now have to pay $4 million for individual licenses. So, if they wanted all three licenses, they would have to pay $12 million for that. They would then be advised to pay before the end of the original 90-day period.
The existing casino license holders' preferential buying will end 120 days after the licenses are made available by the Board. From then, operators from out of state will be allowed to buy any licenses that remain, out of the thirteen licenses from each category.
Since the Pennsylvania Gaming Control Board is going to be very busy over the coming months, especially since the passage of HB 271, it is currently not known exactly when auctioning for licenses for online gambling will begin.
Many experts within the field suggest that casinos likely to buy licenses for online gambling in Pennsylvania include Rush Street Interactive (which owns Sugar House Casino), Mount Airy Casino, and Cordish Company's Philly Live, which is now allowed to be built.
Stars Group, which owns the online Poker Stars, has also indicated that it is very keen to buy in, but it does not yet have an existing partnership agreement with a land-based casino in Pennsylvania, although if it does broker such an agreement, Mohegan Sun is a likely candidate for its partner. Another company that may place a bid will be Boyd Gaming's newly-acquired Valley Forge.
When Will the First Pennsylvania Online Poker Site Launch?
When online gambling in New Jersey became legal, it took nine months until the first online casino was running and ready to host games. It is quite possible that Pennsylvania will be at least this fast or faster, because it has New Jersey's precedent to follow, and many operators that are expected to purchase licenses already have experience setting up online casinos in the past.
Steve Ruddock gave his opinion to Online Poker Report for a potential start date of July 1, 2018, and two of his co-interviewers agreed, with all three of them suggesting that this was an optimistic date, given the current load of new implementations for the state. This is due to the comprehensiveness of HB 271 and the sheer number of changes that will now be required, including daily fantasy sports, video gaming terminals, and the new category 4 land-based casinos that will be licensed off, to start in January 2018.
Doug Harbach of the Pennsylvania Gaming Control Board said that it was "impossible to put any timetable right now on all of this." He further said that it would take months, possibly up to a year to implement all of the changes. Since online gambling may bring more revenue than fantasy sports and video terminals in truck stops, it is likely that online gaming may be higher up on the PGCB's agenda than these two.
It is likely, however, that online gambling is not as high a priority as the Category 4 casino license auction that is due to begin in January 2018. Through all of this, we can conclude that it is likely that Pennsylvania online poker will be ready at some point between July and November 2018.